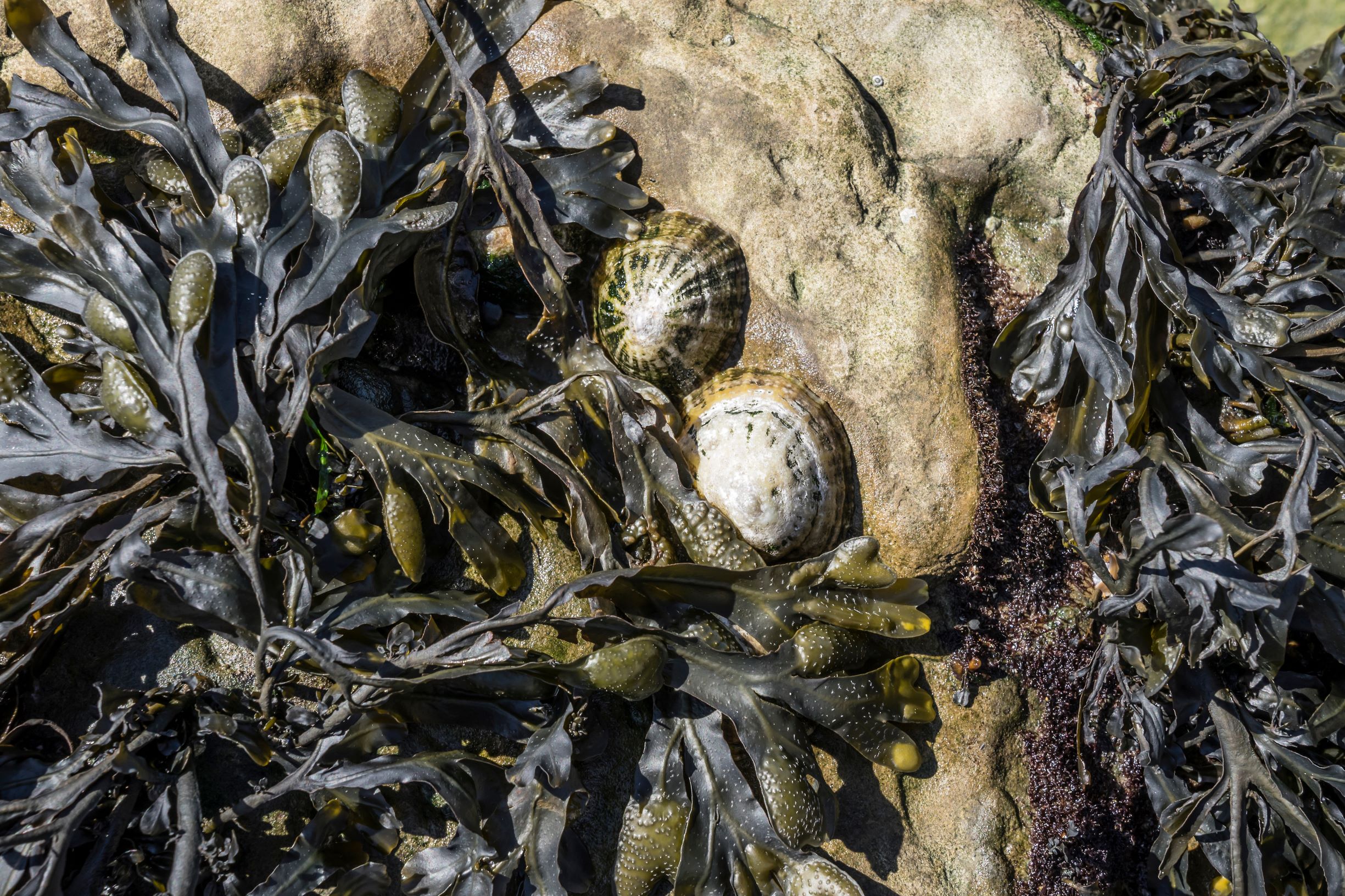 Nordic Blue Bioeconomy Network
A network of high-level blue bioeconomy experts.
KNOWLEDGE EXCHANGE AND STRATEGIC PARTNERSHIPS:
The development of new education and training programs.
BLUE BIOECONOMY ANALYSES, MARKETS AND INVESTMENTS:
Identifying areas within the blue bioeconomy where the Nordic countries have particular positions of strength. Mapping investment priorities, market potential and environmental impacts of the bioeconomy.
BLUE BIOECONOMY POLICY DEVELOPMENT:
Working on blue bioeconomy focused policy development at Nordic and international levels to align national policies and establish an active dialogue with the EU and other international bodies.
The Nordic Blue Bioeconomy Network:
Elisa Ravagnan
SENIOR RESEARCH SCIENTIST AT NORCE
Elisa has a Master and PhD in Environmental Sciences from the University of Venice, Italy and is a Senior Research Scientist at NORCE (Norwegian Research Centre). Her main research interests are data analysis, with focus on environmental modelling and environmental statistics of man-made pollution effects at individual and population level, multivariate analysis and pattern recognition, environmental risk assessment, international environmental legislations and regulations, marine spatial planning, bioeconomy. She develops and manages project based on inter- and cross-disciplinary approaches to environmental management, including disciplines from natural sciences, social sciences and humaniora.
Fiona Provan
RESEARCH GROUP LEADER OF THE MARINE ECOLOGY GROUP AT NORCE
Fiona Provan, PhD in Biochemistry, is the research group leader of the marine ecology group at NORCE. Her main research interest is sustainable food production, with focus on aquaculture. She has competence in biomarker identification to unravel the mechanism of action of functional feed ingredients, validation of technology to improve fish health, identification of bioactive compounds in biological sources and plant nitrate metabolism. She is the project leader of the Nordic Centre for Excellence in Bioeconomy, SUREAQUA.

She has led the NOVOFEED Novel feed ingredients from sustainable sources project, an ERA-net Marine Biotech project granted in 2016. In NORCE she has led the RCN project "Value creation through characterization of bioactive properties in residual material from Atlantic salmon (2012-2015)" and the regional projects "Use of Functional feed for salmon to protect against Sea lice (Regional funding grant 2011-2013)", Reducing stress in salmon (2015-2016), and Food Innovation: Pea hull fiber as a novel source of nutrition and health promoting properties (2015-2017) and a number of project related to sustaianble aquaculture including Seafarm Pulse Guard: Protection of farmed salmon against sealice (Innovation in industry project – RCN with Seafarm Development AS).
Hjörleifur Einarsson
PROFESSOR AT THE UNIVERSITY OF AKUREYRI, ICELAND
Dr. Hjorleifur Einarsson is a professor at the Faculty of Natural Resource Sciences at the University of Akureyri. His background is in biology and food science. His research has been in the area of food quality and safety, applied microbiology and biotechnology and lately on speciality ingredients for food, feed (incl. for plants), nutraceutical's and cosmetics. The sources of some of these ingredients are from both traditional sources like by-products from fish processing but also from novel sources like micro- and macro-algae. He has been a project leader of several national and international research projects, a board member of professional organizations and member of several scientific groups. He has supervised graduate students (Ph.D and M.Sc). Einarsson is now a board member of three start-up companies in the area of valorisation of aquatic biomass.
Olavur Gregersen
FOUNDER & MANAGING DIRECTOR AT SYNTESA PARTNERS & ASSOCIATES AND MANAGING DIRECTOR OF OCEAN RAINFOREST SP/F.
Olavur has more than 20 years of experience as entrepreneur and international consultant as well as non-executive Director in several innovative companies and projects. He is the founding partner of Syntesa Partners & Associates which provides research and innovation services within business development, project management and socio-economic impact analysis.

Through Syntesa Olavur is also co-founder, major shareholder and Managing Director of Ocean Rainforest, which cultivates seaweed and spans the whole value chain from seeding to processing into ready to sell products. Ocean Rainforest is one of the very few companies in the world with a proven and scalable offshore cultivation system. Olavur is the Dissemination and Exploitation Manager of the European H2020 BioBased Industry project "Macro Cascade", and the Technical Director of the US ARPA-E funded project "MacroSystems". He has been the coordinator of the Nordic Innovation project MacroValue and the NORA project MacroBiotech and TaraTekstil. Olavur is frequently invited as a speaker at international conferences on seaweed cultivation and growth in the blue bioeconomy. He is a member of the Nordic Bioeconomy Panel and a member of the European Blue Bioeconomy Forum Steering Group working for DG Mare in EU.
John Kettle
DIRECTOR OF CUSTOMER SOLUTIONS AND INTERNATIONAL RELATIONS AT THE NATURAL RESOURCES INSTITUTE FINLAND
Dr Kettle has been working in industrial research since 1983 when he started his R&D career in the UK with English China Clays. In 1996 he received his PhD from the School of Geography, Earth and Environmental Sciences in the University of Plymouth, UK. In 1997 he moved to Sundsvall in Sweden to work for SCA Graphic Research and worked in their R&D management until 2006 when he moved to Finland to work at KCL (a jointly run R&D centre for the leading pulp, paper and packaging companies in Finland). At KCL he had various positions including Research Area Director for an area called "Sustainable Production Technologies" before in 2010, KCL was merged into VTT Technical Research Centre of Finland Ltd (VTT). At VTT he worked in research and international business development ending up as one of the Vice Presidents of Sales and Business Development.
María Guðjónsdóttir
UNIVERSITY OF ICELAND, FACULTY OF FOOD SCIENCE AND NUTRITION
Dr. Maria Gudjónsdóttir is a Professor in food science and Vice Dean of the Faculty of Food Science and Nutrition at the University of Icealand.

Dr. Gudjónsdóttir specializes in the applications of fast non-destructive spectroscopic methods for quality assessment and monitoring of food through the whole value chain. Dr. Gudjónsdóttir has led and participated in several domestic and international R&D and networking projects, has published over 35 peer-reviewed scientific articles and book chapters, has held over 30 oral and poster presentations at international conferences and is actively adding more. Dr. Gudjónsdóttir teaches food physics and engineering related courses at the University of Iceland and has supervised 6 graduated PhD and 15 graduated MSc. students. Currently Dr. Gudjónsdóttir is supervising 5 PhD students and 5 MSc. students in various food science and biotech related projects.
Eva Nordberg Karlsson
PROFESSOR IN BIOTECHNOLOGY, HEADING THE DIVISION OF BIOTECHNOLOGY AT DEPT OF CHEMISTRY, LUND UNIVERSITY
Eva is currently one of the leaders in the collaboration initiative "Circular and Biobased Economy" at Lund University connected to the networks LUBIRC (Lund University biobased Innovation and Research Center) and Food Faculty where she is a member of the Leading Groups.

Her research focus is on biomass conversions (both terrestrial and marine resources), and enzymology of carbohydrate active enzymes for various applications (producing e.g. poly/oligosaccharides, glycosylated polyphenolic substances, surfactants) related to industrial and food biotechnology for sustainable development.

This research is supported by grants from EU and Swedish granting agencies. She has published >100 research papers in the area, is a co-inventor of 3 patents and has been involved in the start-up of 2 companies in the field (EnzaBiotech AB, Carbiotix AB).
Lene Lange
DIRECTOR OF LLA-BIOECONOMY, RESEARCH & ADVISOR
Professional career includes experience from leading positions in both private sector business and public research institutes. After post doc position at University of Copenhagen, Institute of Genetics, employed as scientist in DANIDA Research Institute (1978-86). The major part of the career, 1987-2007, in R&D positions in private industry (Novo, Novo Nordisk, Novozymes A/S) finishing in top research career position (Director of Research, in Molecular Biotechnology) within Novozymes R&D. From 01.02.07 back in academia, first as Head of Department of Biology, University of Copenhagen, and from 01.09.08 as Dean of Research and Professor in Biotechnology at Aalborg University, Denmark. Campus director, AAU Cph 2009-2013; Director of Research for Aalborg University 2012-2015. Professor, Research Leader, Technical University of Denmark 2015-2018. Founder & Owner LLa-BioEconomy, Research & Advisory.
Guðmundur ÓIi Hreggviðsson
PROFESSOR, SCHOOL OF ENGINEERING AND NATURAL SCIENCES, FACULTY OF LIFE AND ENVIRONMENTAL SCIENCES, UNIVERSITY OF ICELAND
Prof Gudmundur O Hreggvidsson is a Strategic leader in Biotechnology at Matis ohf and a professor at the University of Iceland in Microbiology and Biotechnology.
Research: Microbiology & bioprospecting: Genomic and metagenomic bioprospecting of thermophilic and marine biotopes for enzymes and microbes. Metabolic engineering: Thermophilic biorefinery organisms for production of platform chemicals, and energy carriers from macroalgal and lignocellulose carbohydrates; Enzyme development: Carbohydrate active enzymes and "molecular enzymes" for genetic engineering; Molecular microbial ecology: physiological, genomic, metagenomic and pangenomic approaches;
Education: Ph.D. Molecular Biology from the University of Edinburgh

Career
2006-2018: Group leader in Biotechnology at Matis ohf
1999-2013: Associate professor the University of Iceland.
2013 – to date: Full Professor at the University of Iceland.
1999-2006: Research director at PROKARIA,
(Private company: Enzyme bioprospecting & development)
Petri Suuronen
DIRECTOR OF BLUE BIOECONOMY PROGRAM AT THE NATURAL RESOURCES INSTITUTE FINLAND (LUKE)
Petri has PhD on aquatic ecology and fisheries science, and a wide experience in fisheries research. In 2009-2017 he was employed at the Fisheries and Aquaculture Department of FAO where he among others developed strategies and management measures to increase the profitability and reduce the ecosystem impacts of tropical bottom trawl fishing. He also promoted low-impact and fuel-efficient fishing practices. In 1996-2009 he was Research Director of the Finnish Game and Fisheries Research Institute.

Petri has participated in several European-level projects related to the development of responsible fisheries and has produced ca 65 scientific papers and a large number of other articles and presentations on various aspects of fishery development.
Hörður G. Kristinsson
CHIEF SCIENCE AND INNOVATION OFFICER AT MATÍS
Dr. Kristinsson chaired the Nordic Bioeconomy Panel and was a member of the European Bioeconomy Panel. He also leads the activities of Matis in EIT Food (www.eitfood.eu), the largest European food-related R&D initiative funded by Horizon2020.

Dr. Kristinsson combines practical experience of working in the food, biotech and functional ingredient industry with extensive commercial and research expertise in the development and production of various products and ingredients. He has six patents and has published over 110 peer-reviewed papers, book chapters and books. He has led numerous R&D projects funded by industry and competitive grant programs in the USA, Europe and Iceland, and currently manages several major national and international research and development projects. Dr. Kristinsson has been directly involved in and founded several company start-ups in bioprocessing and functional ingredients.
Lisbeth Schönemann-Paul
CORPORATE SUSTAINABILITY MANAGER, ROYAL GREENLAND A/S
Lisbeth graduated in Food science and environmental management and has now more than 25 year experience in the seafood business; for many years as a food quality and safety manager and for the last 8 years as Environmental and sustainability manager. She works with sustainability in a wide sense on the concept of people-planet-profit and the Sustainable Development Goals. The main focus is on the wild fishery especially in Greenland, firstly by preparing the off shore and coastal fisheries for MSC certification and secondly increasing utilisation of the fished resource. Lisbeth has been a member of the West Nordic Bioeconomy panel.